Prisma Electronics at Europort 2017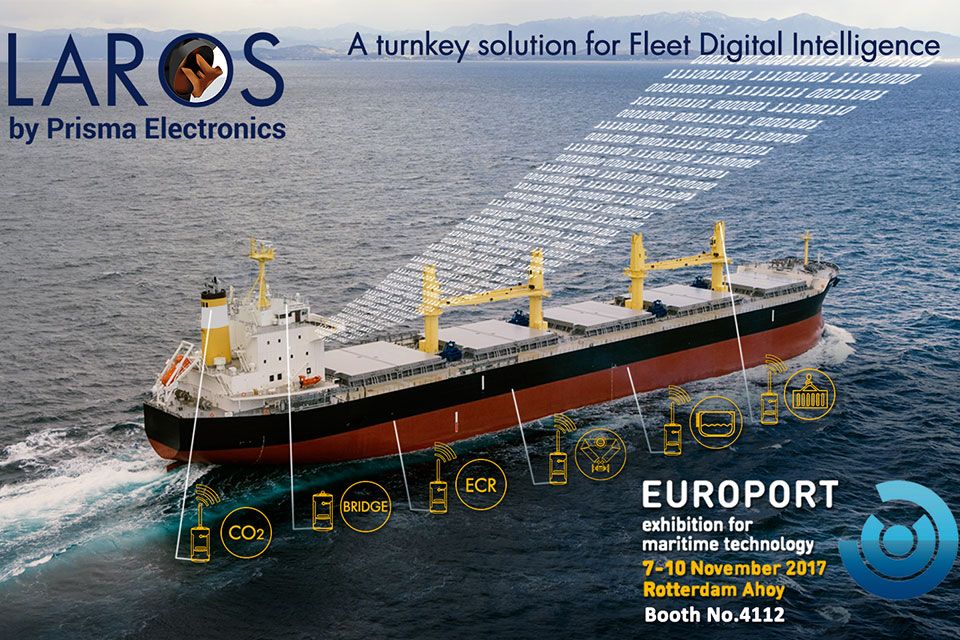 As technology transforms operations at a fast pace, the traditional shipping business model evolves towards a highly efficient Shipping Ecosystem.
At Prisma Electronics we have developed LAROS, a unique IoT platform for providing solutions to the challenges of the Shipping Industry. LAROS focuses on existing systems on vessels and information integration of all and any areas of interest on board targeting overall performance optimization. As a result, LAROS is an effective performance monitoring and decision making support tool for the Ship Owner and the Ship Manager.
LAROS is already installed on hundreds of ships irrespective of age. We cordially invite you to Europort 2017 (Booth NO.4112, November 7-10) and look forward to supporting the digitalization requirements of your Shipping operations.