Prisma Electronics at Europort 2019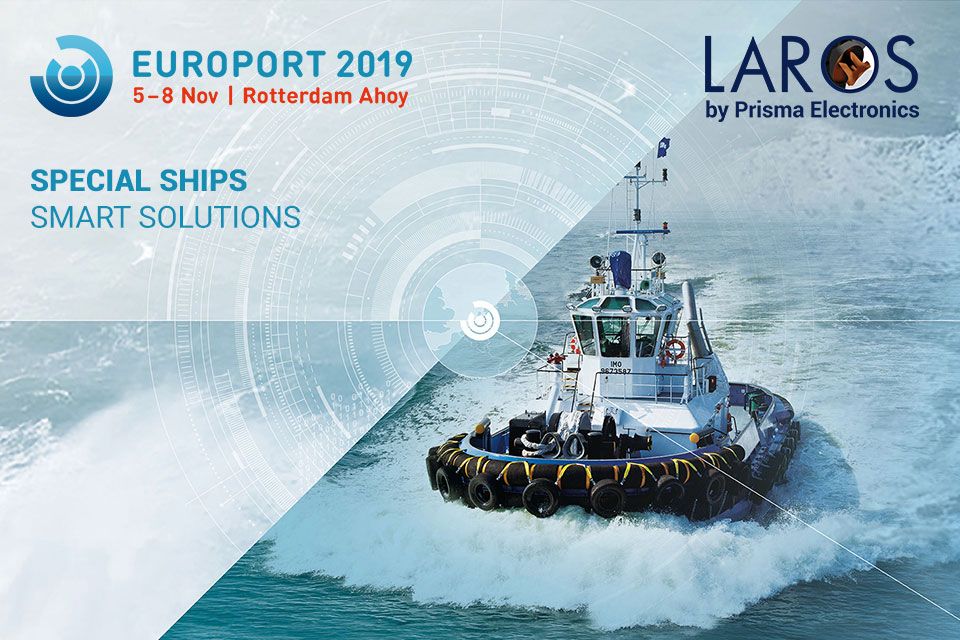 Laros by Prisma Electronics will take part in the Europort 2019, organised in the world port city of Rotterdam from 5 – 8 November 2019.
Europort is the leading exhibition for special purpose vessels, attracting 27,000 visitors and 1,100 exhibiting companies. Laros by Prisma Electronics will demonstrate how Laros System may bring business intelligence in a shipping company through machine learning and advanced data analysis.
With this year's overarching theme 'special ships, smart solutions, these actual pillars will make up the Europort 2019 programme, both on the exhibition floor as well as in the in-dept programme. There will be much to learn and many people to meet!
We look forward to meeting you in our booth: 2100